We've got a track record in delivering tested, compliant passive fire protection, including in a substantial portfolio of multi-million-pound developments that constitute some of our clients' flagship projects.
Our passion for providing an exceptional customer experience is what drives us at Pyrotect. Our reputation as one of the leading fire protection specialists for quality and client satisfaction is something we are very proud of.
The Defence and National Rehabilitation Centre, Loughborough
Rebuilding for the future at a state-of-the-art facility
Nottingham City Hub, Nottingham
Safeguarding learning and growth in an innovative educational hub
Reaching the heights of residential safety in Birmingham's tallest residential tower
Studley Castle, Warwickshire
Protecting the old and the new in a Grade II listed castle
Working with Trusted Partners to help deliver iconic projects.
Pyrotect has strong working relationships with all of the UK's most trusted manufacturers of passive fire protection materials. Through this range and breadth of product availability, we have been able to install to specification on flagship projects for many of our main contractors.
Whilst each project is unique, our objective is the same: to protect the lives of the people that will use them for years to come. Through a consistent commitment to robust compliance, collaborative working relationships with main contractors and sector specialists, and an experienced team, we've delivered approved and certified works to every sector in the UK's built environment.
Through our experience, expertise and strategic partnerships within the industry, we have a track record of delivering certified, high-quality, compliant passive fire protection whilst also supporting our clients to achieve savings in time, money and materials.
Easily-accessible traceability records
Through project-specific access to our traceability software, BORIS, site and commercial teams have access to all of our installations, giving them real-time, remote access to our progress and costs at the touch of a button for easier and more effective package management.
Industry experience to support site teams throughout the install
Delivering passive fire protection since 1998 means we've got experience of most scenarios. We know what compliance looks like, and how to install to achieve it.
And if it's a bespoke feature that we don't have a tested solution for, we have the support of some of the best technical experts in the UK through our manufacturers, and facilitate them working with our clients and their designers to achieve an agreed installation detail.
Helping commercial teams manage costs through collaborative workshops
Oversized service penetration holes; the positioning and formation of the holes; access; ceiling closures; additional visits as more services get added after the firestopping is done – there's a range of ways the passive fire protection package can encounter avoidable installation time and materials, quickly racking up unnecessary costs for the main contractor.
Pyrotect offers collaborative passive fire protection workshops for our main contractors, addressing the key issues in passive fire compliance, M&E installation, and sequencing. By eliminating the avoidable scenarios, we can help our main-contractor clients to save money, time and waste.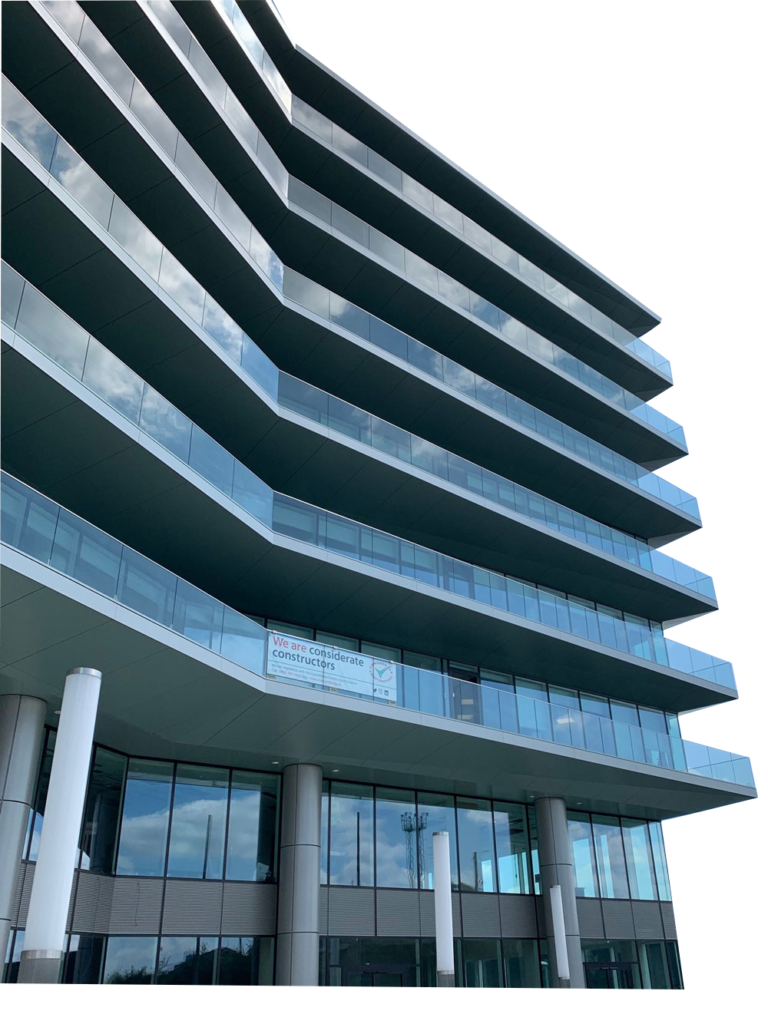 The experts in fire protection
Our knowledgeable Estimating team are ready to assist with your next project.